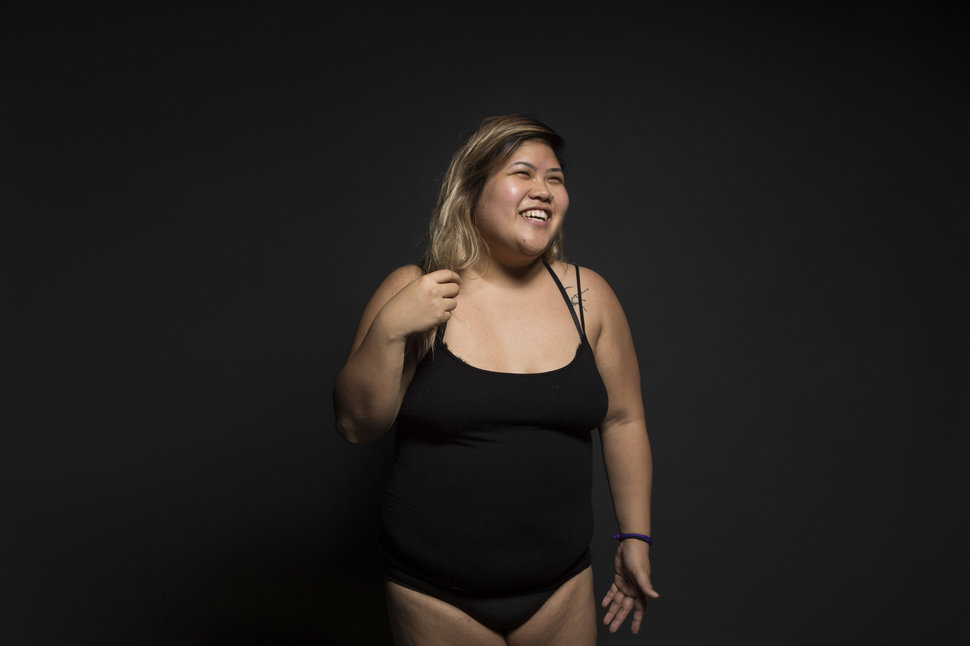 Asians Are Sick of Unattainable Body Types
When we see Asian men and women in the media, we often see petite, fair skinned, and skinny figures. However, in the real world that is just not the case. Just like any other ethnicity, Asian men and women have diverse body types, ranging in height, size and figure. This photoshoot highlights beautiful Asian men and women who are breaking cultural barriers with their own unique figures and empowering others to do the same.
Image: Gabriela Landazuri Saltos/HuffPost
Body Hair Is Not Something To Be Ashamed Of
Allure took photos of seven women with arm hair to inspire confidence and acceptance of body hair. Along with their portraits, these women discussed their insecurities, societal pressures, gender expression, and family upbringings in a series of interviews.
Laurie Hernandez Launches Body-Positive Clothing Line
Olympic gold medalist and "Dancing With The Stars" champion Laurie Hernandez launched an exclusive new collection for bodies of all shapes and sizes with Macy's. The new collection, Obsess, carries sizes ranging from 7 to 20 and feature trendy tops, rompers, dresses, and jeans designed for all body types. She sets to promote body positivity by helping girls feel beautiful and comfortable in her clothes.
Image: Ilya S. Savenok/Getty Images

How Do Young Girls Define Beauty?
An assortment of girls between the ages of 5 and 18 speak about how they define the word "beautiful" and what it means to them. One of the most interesting insights was when 7-year-old Tiera decided that beauty is everywhere, from dirty pipes to garbage cans to even her house.
Looking at Different Body Types Makes You More Critical of Your Own
It's no surprise that looking at images of skinnier women than you will make you feel more insecure and ones with larger bodies will make you feel more confident. But what happens when a group of women in rural South America see these photos? Even with very minimal access to social media, these women had the same reactions, believing that the "ideal" body type is skinny, toned, and imperfection-free.