Image: Workforce, Thinkstock
UK Seeks to Expand Female Education in Developing Countries
UK Foreign Secretary Boris Johnson recently met with former prime minister Gordon Brown to discuss the campaign #LeaveNoGirlBehind, which seeks to deliver 12 years of quality education for women and girls in developing countries. Johnson has also met with Malala Yousafazi and philanthropist Melinda Gates to discuss the campaign, understanding the ability of political actors to lobby world leaders to create change for girls' education. After the meeting, he noted the significant economic benefits that female education will bring, and both he and Brown agree that deeply rooted sexism explains the lack of access to education for girls and women.
Image: UK Foreign Secretary Boris Johnson © Think London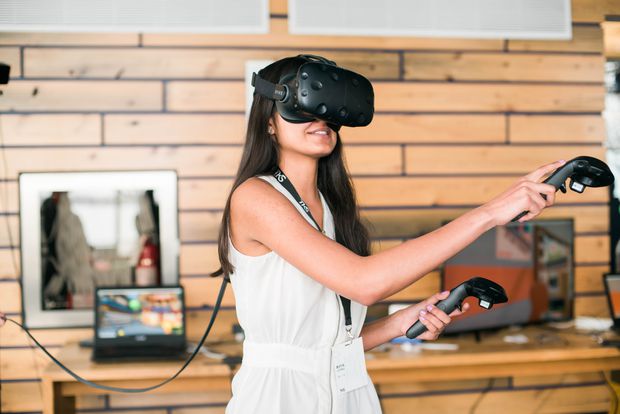 The Key to Getting Girls Excited About STEM
Historically, only a handful of young women have been interested in STEM related fields. Class sizes for these fields include few women and jobs in this area are not only male-dominated, but often male-only. Efforts to increase the number of girls in STEM are starting to counteract and reverse these trends. Technology and its emerging facets, including virtual reality and artificial intelligence, excited female teens who represented 40% of the population at The Knowledge Society's Youth Tech Summit. Experts claim that companies must "catch [females] young and encourage them, alongside the talented boys, before they self-select out" if they want to diversity their tech workforce.
Image: Photo by Globe Mail
Gender Inequality in Ethiopian Universities
Hanna Tefera, director of the university Gender Affairs Directorate at Adma Science and Technology University in Ethiopia, received a letter of dismissal from her position without explanation after five years of service in January 2018. Tefera was allegedly fired because of a sexual assault case that she was investigating— in response to several cases of sexual assault reported to her, she demanded that the university take serious steps to address them. This situation is a microcosm for the indifference of university leadership and its detrimental effects on female education— a study at one university shows that 82.4% of female students drop out of high education because of sexual harassment. On a broader level, the government tends to equate gender inequality with disparities in enrollment rather than confront the structural challenges that reinforce the problem.
HR's Responsibility to Address #MeToo in the Workplace

In light of the numerous allegations of sexual harassment in the workplace, and the rise of the #MeToo movement in response, it's up to the Human Resources Department in all industries to eradicate discrimination. The implementation of diversity, inclusion, equality and sufficient training, are necessary to bring about actual change. But, this can only come about with leadership departments in positions to empower, and set a positive example for employees.
Microsoft's DigiGirlz Day For Young Maltese Women
80 female students recently attended an event at the Microsoft Innovation Centre in Malta celebrating women in the tech industry. One event called Digigirlz Day gave the girls the opportunity to explore careers in technology, talk with Microsoft employees, and participate in digital Lego Education workshops. One speaker, Rachel Gauci, who works as a software engineer for Facebook in London, spoke to the versatility of IT. IT is found in countless industries and careers, and a 2017 Unesco global survey estimated that 98% of STEM-related jobs will require ICT skills. Yet, in Europe, only 4 out of 1,000 female graduates went on to have ICT careers.
Image: Photo by LovinMalta