Image: Carlo Allegri/Reuters
In Yael Bartana's visual arts presentation, "What if Women Ruled the World?" Bartana explores the implications of a female-dominated universe. Under the premise of a Doomsday scenario, Bartana's fictional characters interact with real-life political analysts and experts in an attempt to create a gripping and realistic portrayal of a women-led government body- for better or for worse. Tickets for "What If Women Ruled the World?" can be purchased online at the Berlin Volksbühne through June 7.
Women and the Americana Narrative
In Cabell Molina's mixed media exhibit, carefully selected images are transposed over contrasting cultural icons that depict the suffering behind each American golden era. Money and the 60's are of special interest to Molina, who focuses on the greater implications of power and production in her paintings. Molina hopes to voice her opinions and influence the public view, especially in regards to women's rights; "...sometimes you feel powerless to affect change, but as an artist, you always have the power to express your views." Her solo show can be viewed at at the Sidewalk Gallery in Norwalk, Connecticut until July 1st.
Image: Alex Von Kleydorff / Hearst Connecticut Media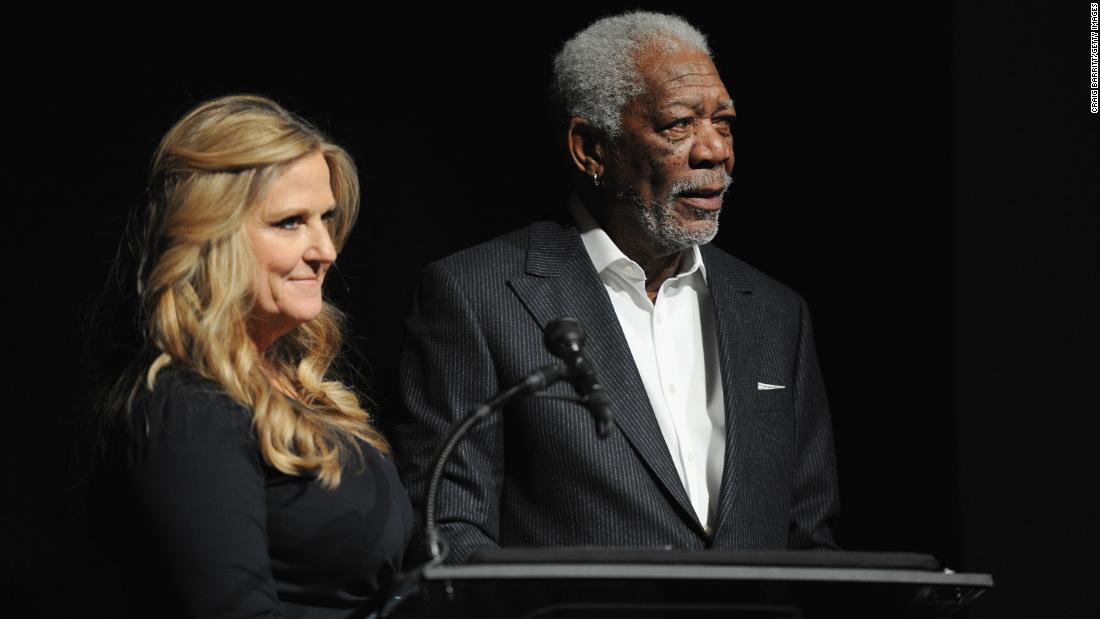 Morgan Freeman Accused of Sexual Harassment and Inappropriate Behavior by by 16 People
Reporters An Phung and Chloe Melas interviewed sixteen individuals who all claim actor Morgan Freeman often behaves inappropriately and engages in sexual harassment, often at his own production company, Revelations Entertainment. Some of these instances were caught on tape, and reveal Freeman making sexually suggestive and inappropriate comments. The story reveals the pervasive nature of sexual harassment in the industry, so much so that this inappropriate behavior is usually seen out in the open. In fact, Freeman's behavior was so normalized that many female staffers and actresses knew not to wear 'suggestive' or tight clothing when Freeman was coming in.
Frida: the Woman behind the Portrait
Acknowledged to be one of the most radical and important female artists of the last century, much of Khalo's work centered around her woman-hood and cultural identity. Google has partnered with several international museums to bring together never-before seen personal drawings, photographs, and diary entries to provide a more comprehensive look at her as an artist. Viewers can see her personal thoughts as well as the places and people that inspired her. Faces of Frida can be accessed through the Google Arts & Culture app through the App Store and online.
Whitney Gives a Stunning and Tragic New Glimpse on Whitney Houston's Life and Career
Kevin Macdonald's film Whitney, which premiered at the Cannes Film Festival this year, reveals new insights into Houston's life, family, and career. While it highlights her successes and outstanding talent, it also gives a more intimate glimpse into her tragedies and into the ways the industry, members of her family, and the world let her down through chilling interviews and unseen footage. The film showcases her extraordinary resilience, talent, and career by both celebrating her life and mourning the hardships within it.
Image: From Twinkle, With Love by Sandhya Menon