Gender Inclusivity in NY Police Force and Fire Department
New York Legislature recently passed a bill that would change "policeman" and "fireman" to more gender-neutral terms in references to state laws. The updated gender-inclusive language would feature the terms "firefighter" and "police officer" to demonstrate that such jobs are no longer as dominated by males as they once were. Still, opposition to the change exists.
5 Best Cities for Mom Entrepreneurs
In the last 20 years, female entrepreneurs have risen as leaders of small business in the US. These featured cities were determined by data collected on such factors as the number of startups, the success of new startups, the percentage of female entrepreneurs in the workforce and costs of childcare for the working mother. These cities share greater numbers of female entrepreneurial success as well as better opportunities for entrepreneurs in general.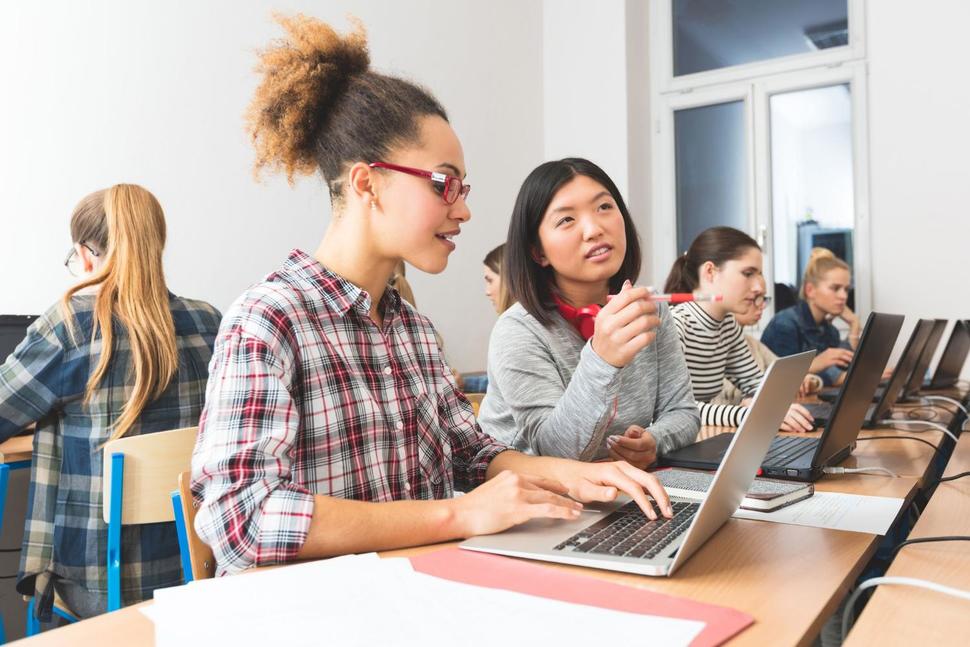 Girls Using STEM To Help Others
In response to the current lack of female representation in fields of science, technology, engineering and math, Girl Scouts of the USA is working with Raytheon to develop a national computer science program for middle and high school girls—a time when girls typically begin disengaging from STEM subjects. A recent study of 13 to 17-year-old girls revealed that only 11% of girls are interested in STEM careers (less than half the rate of boys). These girls also said that an important factor in their careers is helping people, which may explain why women with STEM degrees are less likely than men to pursue STEM careers and rather lean towards healthcare and education where the benefit to others is more obvious. This computer science program will demonstrate the power of science and technology to help others and do good, therefore encouraging girls to pursue careers in computer science.
Image: IZABELA HABUR/GETTY IMAGES
Educating and Empowering Kids about FGM
At Norbury School in northwest London, primary school kids are learning about female genital mutilation, a ritual that involves the partial or total removal of the external genitalia and often represents a greater desire to control female sexuality. Roughly 137,000 women and girls in England and Wales have undergone FGM, which can cause chronic pain, cysts, infertility, death by hemorrhaging or infections, and fatal childbirth complications later in life. FGM is typically carried out between infancy and 15 and affects mostly immigrant communities from countries well represented at Norbury School, so principal Louise Browning wants her students to learn about it at a young age. The school collaborates with the National FGM Center to create age-appropriate lessons, and to empower children by giving them the tools and knowledge to speak up if they witness or are victims of this abuse.
Female Nasdaq CEO on Gender Parity
Nasdaq CEO Adena Friedman expresses the necessity to encourage more women to go into the world of finance. She says the key to recruiting more women in finance and tech is to illustrate a stronger industry that boasts diversity and economic growth, and to inspire the taking advantage of financial education.