Image: Meryn Kennedy via The Daily Campus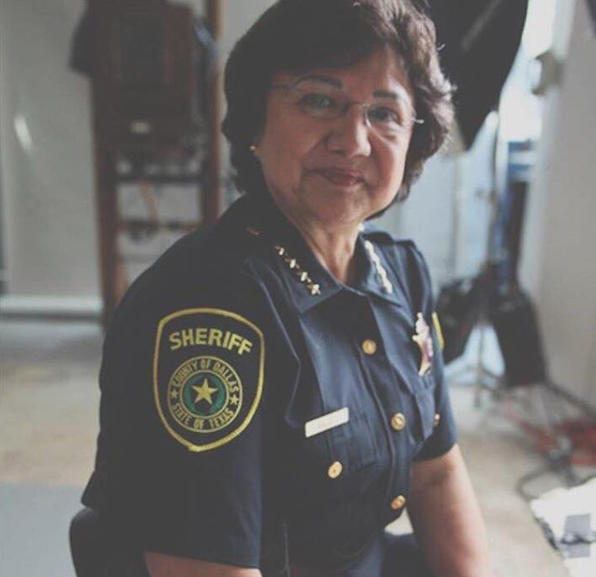 Lupe Valdez– Could She Be the Change Texas Has Been Waiting For?
Former Dallas County Sheriff, Lupe Valdez, could be not only Texas' first Hispanic governor but also the first openly queer person to hold that office. Valdez is running on a progressive platform; a win would be truly impressive as Texas has not elected a Democrat to any statewide office since 1994. Valdez's victory would mean a greater voice of representation for the Latino community who make up 40% of the state's population as well as the queer population of Texas.
Image: Lupe Valdez / Huffington Post
Young Women Create Resource To Fight Sexual Harassment in Politics
Arezoo Najibzadeh and Yasmin Rajabi, young Canadian women of colo, created an educational resource to help political parties, campaigns, and governments prevent and respond to sexual violence in their workplaces. Both women experienced sexual harassment or assault while working in politics, which prompted them to leave that career path behind. They want to prevent other women from having to make that all-too-common choice.
Image: Arezoo Najibzadeh and Yasmin Rajabi
Indigenous Women Paving the Path to Representation
Marichuy Patricio, a traditional medicine healer and human rights activist, is an independent candidate for Mexico's upcoming 2018 presidential election. What sets her apart? Patricio is a Mexican Nahua indigenous woman. Her ambitious step towards running in the presidential election is creating a platform for the voice of indigenous women; however, much more is needed to defeat the machismo still prevalent in Mexico and other Latin American countries.
Image: Woman with llama, Cuzco
Image: AP Photo: (1); Bloomberg (1); Getty Images (2)
Danish Government Pledges to Promote Access to Contraception In Humanitarian Crises
The Letter of Intent was signed by Danish Minister for Development Cooperation Ulla Tørnæs, pledging to donate 60 million DKK to the UN World Food Programme (WFP). The WFP promotes access to contraception and sexual health information while they distribute food during humanitarian crises. Lack of access to contraception can have deadly consequences: complications from unsafe abortions heighten maternal mortality rates in refugee camps