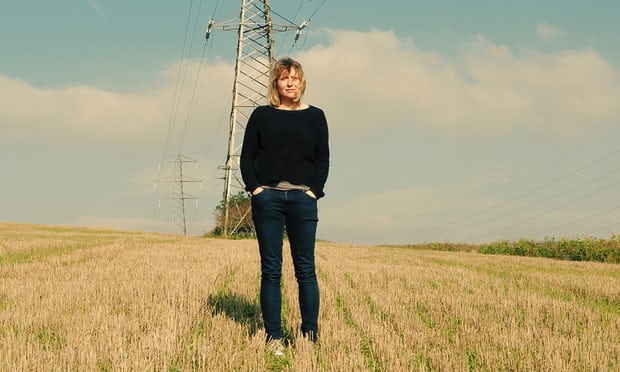 The Shocking Gender Disparity for Composers Being Represented in Concerts
Startling statistics have showcased the disparity between female and male composers showcased at concerts, with one study stating 95% of music to be performed in 2019 is composed by men. The Donne Women in Music Project and Drama Musica are hoping to shed light on the issue and promote change. People are no longer content with the answer that there are more male composers or that it is a matter of quality, as this is simply untrue, which the LSO's managing director in Britain, Kathryn McDowell's findings and lineups prove. While some organizations have pledged to create lineups that have 50/50 representation, there is still much work to be done. Further, there needs to be encouragement of female composers as these statistics and the accompanying culture create "unconscious barriers" for female composers and musicians alike.
Laurie Halse Anderson on her Newest Novel, Shout, and her Message to Survivors
Laurie Halse Anderson, author of controversial novel Speak, is set to release her newest novel, Shout, in March. Speak was controversial for the uncensored way in which is presented sexual assault, yet has been an inspiration for survivors, many of whom are afraid of speaking about their trauma. Anderson, a survivor of sexual assault, found new strength in the #MeToo movement, wherein she felt she had a responsibility to continue the conversation and remind survivors that it is okay to be angry. She hopes that Me Too might transform into Us Too, citing how lonely it is to be a survivor particularly due to fear of speaking out, and hoping that her novels might further create community.
Image: Laurie Halse Anderson
Natalie Frank is no stranger to controversy, drawing inspiration from the notorious French novel, Story of O. Frank's paintings, which she states show O's uniquely feminine strength and determination, have drawn criticisms from many traditional feminists. Undeterred, Frank continues to create her bright, surrealist paintings of O under the banner of female sexual liberation. "Natalie Frank: O" closes on June 16th, but Frank's' work is open to be viewed and interpreted online.
Florence Welch on her Femininity and Experiences Present in her Newest Album
Florence and the Machine vocalist, Florence Welch, is entering a new era of her career centered around embracing herself, her experiences, and her femininity. Her new album, High as Hope, is cited as being her most honest yet. In this interview with The New York Times, Welch discusses how she attempts to surround herself with women and her shift in style in embracing the power of the feminine, stating "that you can still be powerful and strong and scary in a pink nightie." Welch also decides to embrace her experiences, by opening up about her previous relationship with alcohol and her past struggles with an eating disorder, which, according to friends, has allowed her to develop a newfound confidence.
Image: Kathy Lo for The New York Times
Renowned artists Andre Veloux and Peter Combe are coming together for their first solo shows, which feature pop art and LEGO installations, this summer at the Krause Gallery. Both artists' pieces examine gender and feminism through ideas such as consent, sexuality, and power. Each work is meant to be interpreted subjectively, adding to the works' social commentary. "Veloux/Combe" is on display from June 16th to July 16th at the Krause Gallery in New York, New York.