These self-portraits are the photographer's reactions to War and Terrorism, and what has emerged from the collective unconsciousness.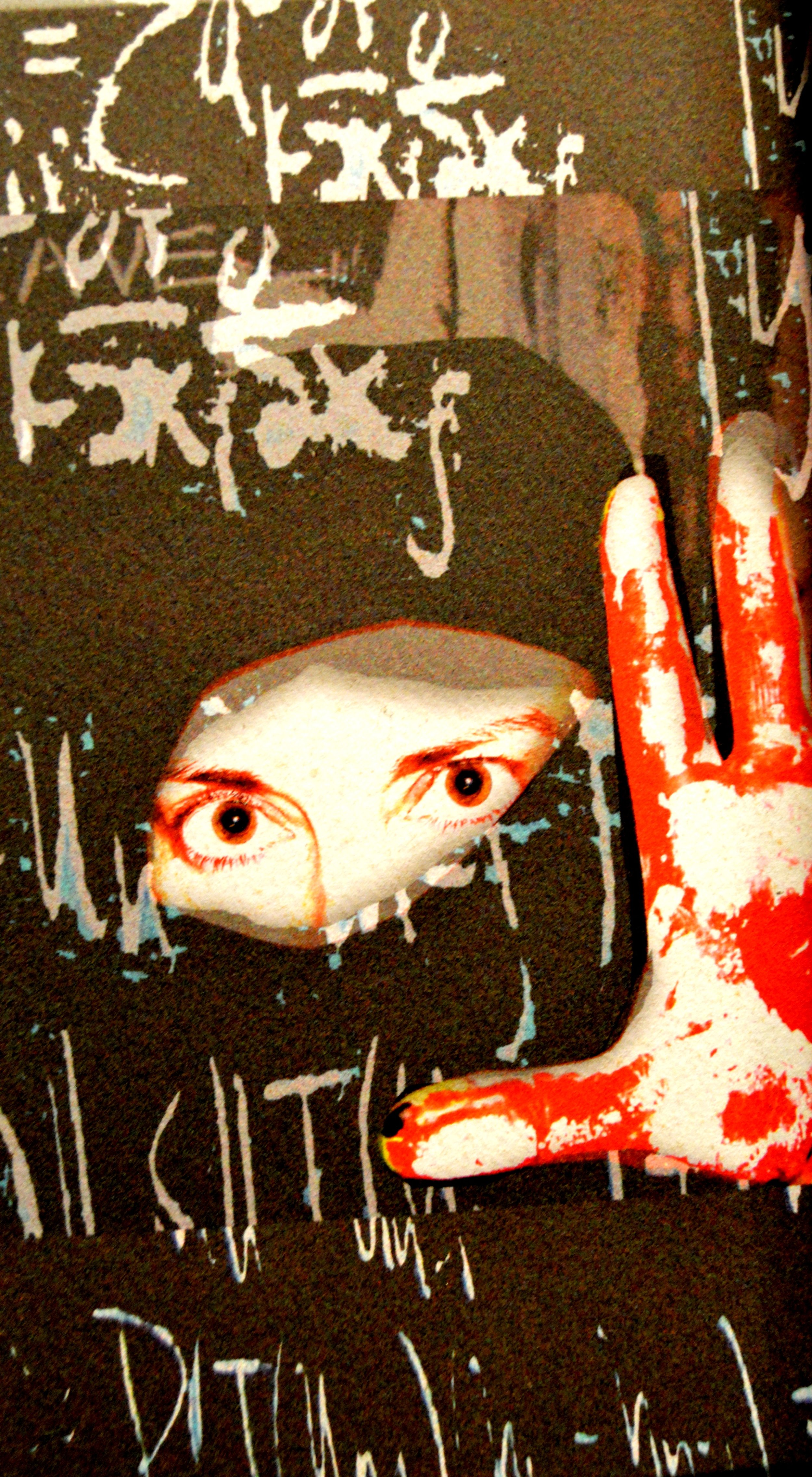 Action painting is my joy for more than 30 years and continues to this day, today, with Sumi-E ink and a haiki brush. I add Japanese rice paper torn scraps, and combine a variety of media including paint, watercolor, graphite, ink, colored pencil, even glitter, all to make a free flowing capture of the creative energy that surrounds me at any given moment.. Right now I am creating a series of art works combining photographed self portraits altered with painting and Photoshop to express my continued belief that War and Terrorism are outrages, no matter who you are, or what Culture you are from. By acquiring the persona of a middle eastern woman, I am exploring the process of placing myself in another's shoes, therefore creating windows of empathy for those who have undergone the trials and tribulations of War and Terrorism. I will be continuing this process.
Through these windows of empathy, the viewer sees multiple spaces, times, and dimensions. All realities are visible simultaneously, which creates a paradox or sense of perceptive omnipotence within the perceiver. It's much like being able to see all dimensions of reality within one gaze. These juxtapositions contribute to a sense of continuum and present a paradox of the need to stop War and Terrorism Now, combined with the timeless existence of Terror and War throughout the history of human civilization.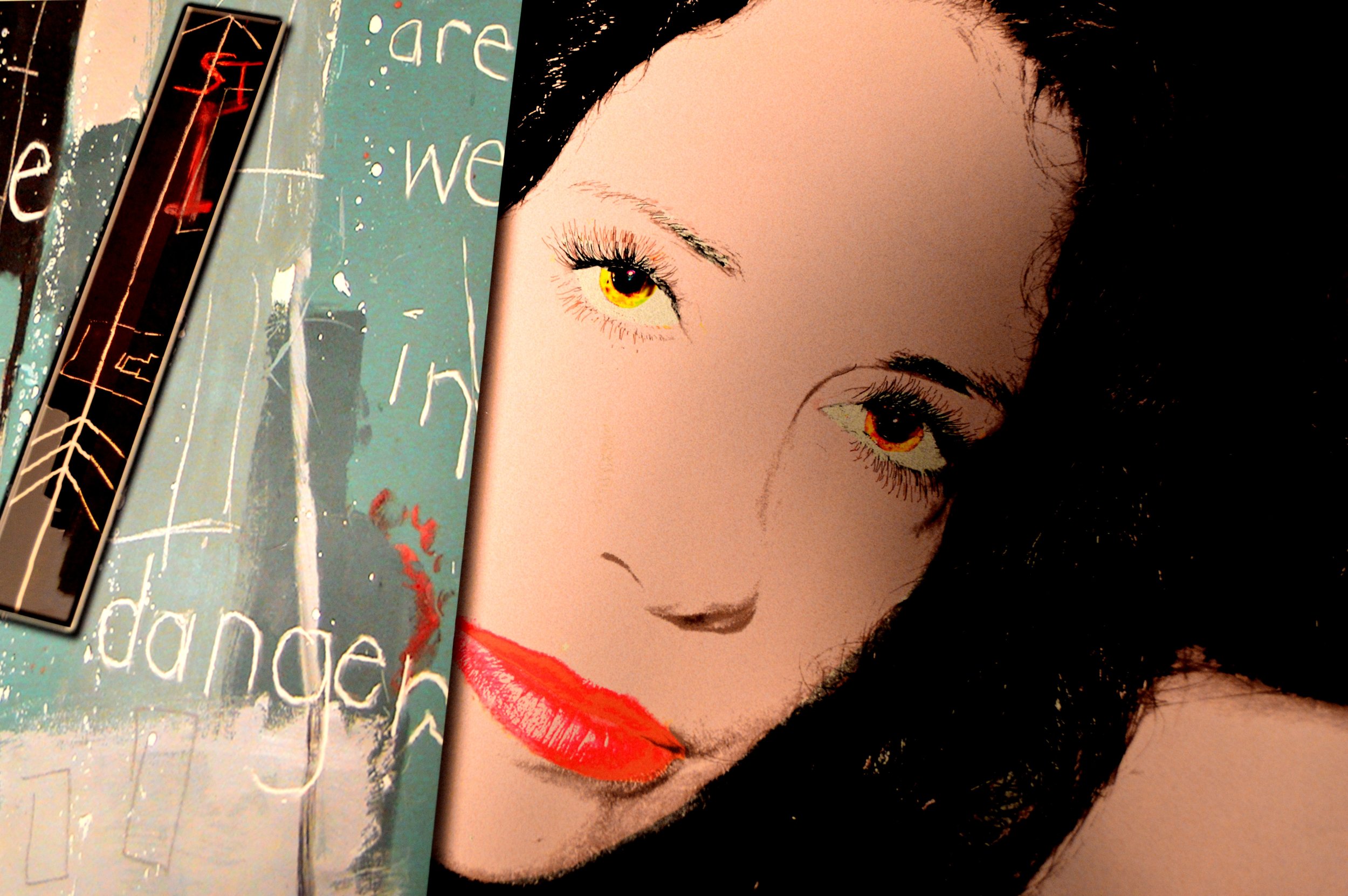 To achieve the atmospheric abstraction seen in my work, I especially make use of transparent layering. The scale of my pieces can range from my use of the Nano image to images of outer space. My canvases and paper works range in size from small ,5" x 6", to medium 20" x 32" to large 4' x 8.' Combinations of painting and photography form an altered image that to me represents a process of digging into buried past experience through the exploration of the subconscious mind, both of my own experience as well as the collective unconscious mind and soul. It is my hope to convey the feelings involved in living with the realities of War and Terrorism, along with the emotional demand to stop the process of annihilation once and for all.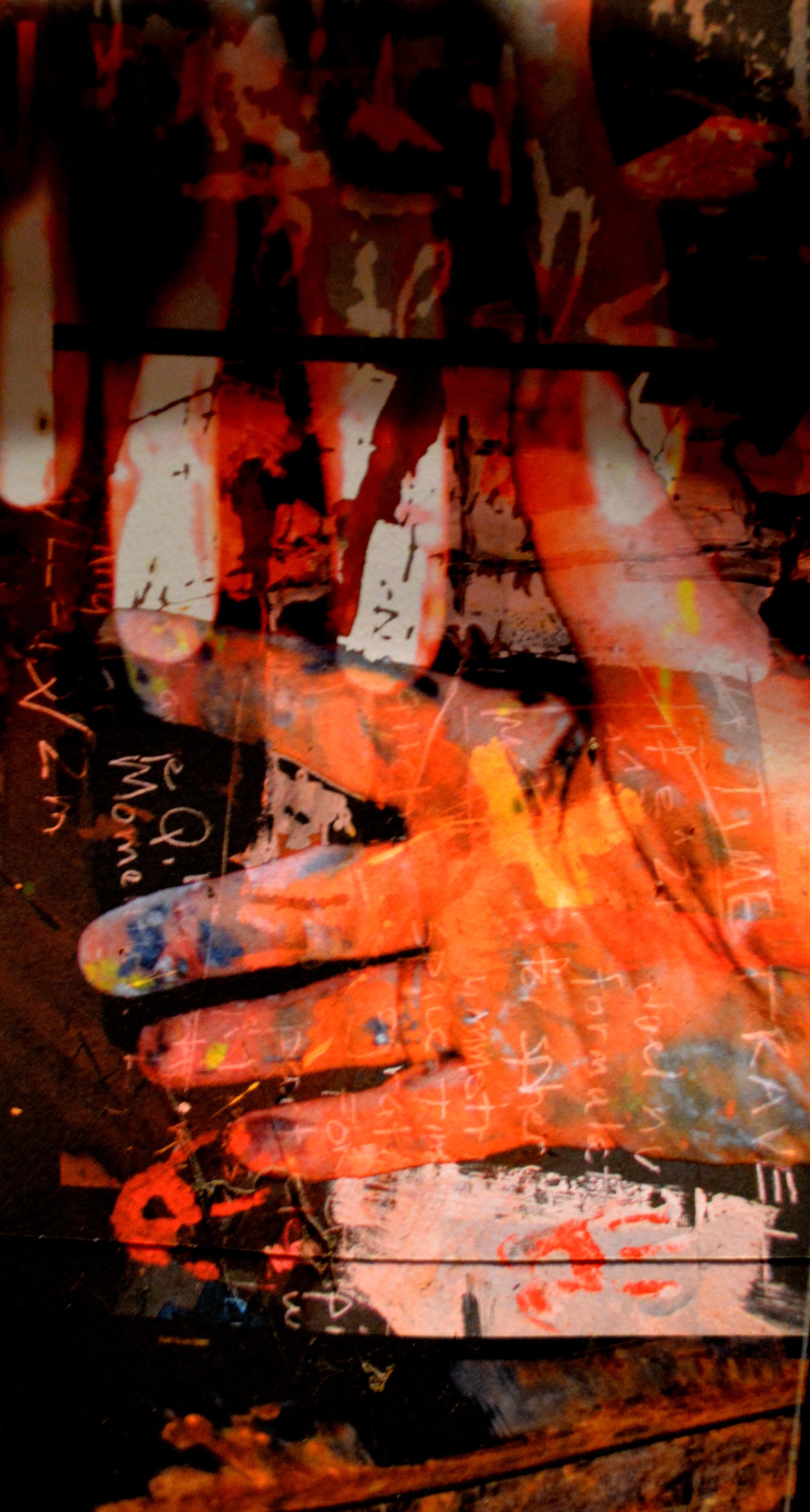 Terrorism and war walk in the cloak of darkness,fear, hatred and pain. Empathy is the compassion of extended understanding and love. It is my hope that through these works of art, the hope and love of empathy will overcome the fear, darkness of war and terror. Overcoming War and Terrorism with Empathy and Love is imperative and necessary for the survival of our humanity for the continuation of and progressive growth of the entire human race.
My background as a painter, writer and photographer includes 30 years of professional exploration in all three of these areas. I have exhibited my art work throughout the world through both solo and group exhibitions in the United States, South America, Asia, and Europe.
Creater: Janis Kirstein
Janis is a visual artist and writer. As a painter, she uses collage multimedia such as her own photographs, acrylic paint, watercolor, Sumi-e ink, Japanese Rice paper, graphite, charcoal, and pastel, to reveal energy and submerged images from the subconscious mind. You can see her website at : https://kirsteinfineart.com.