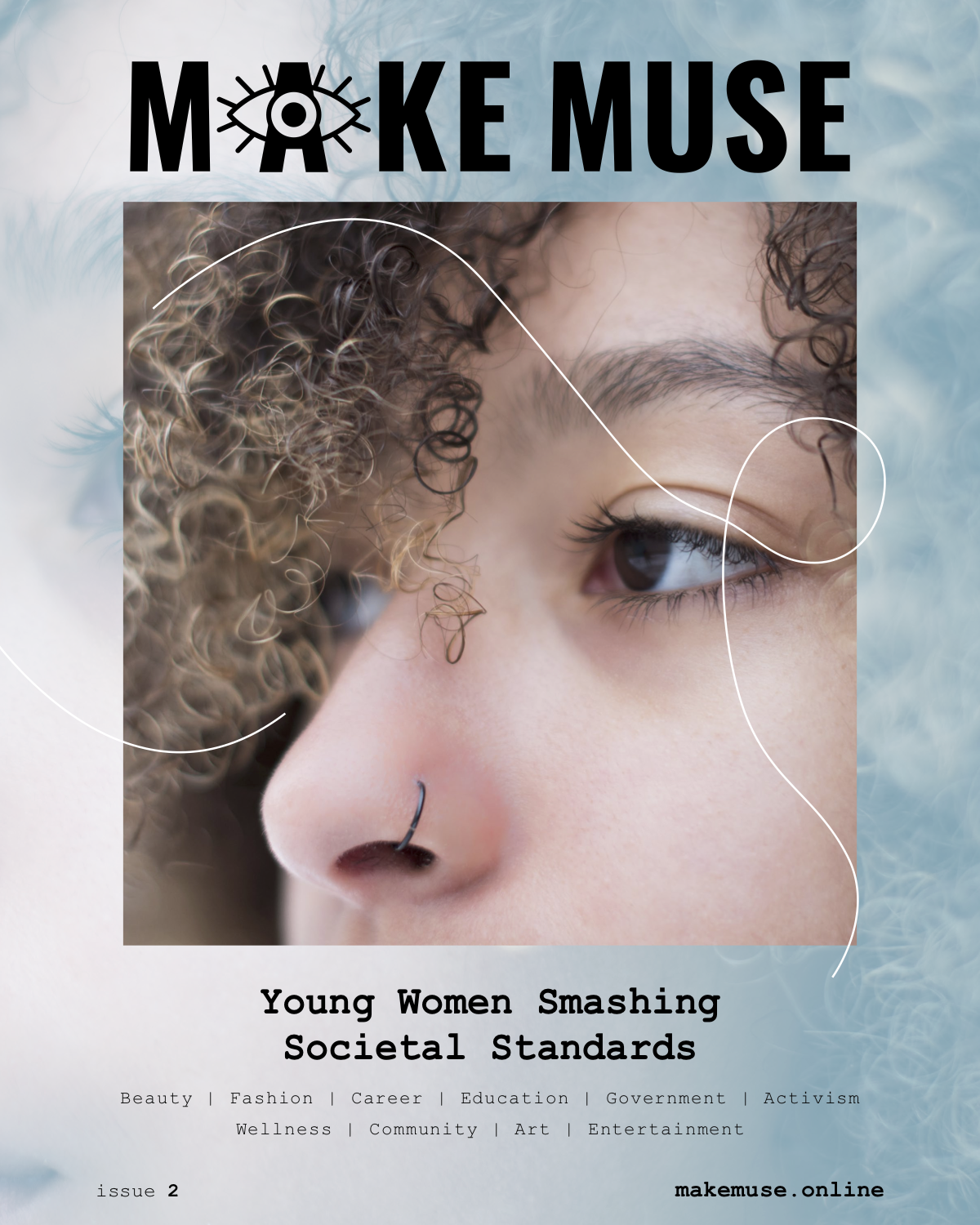 Issue 2 Print
The Make Muse magazine is a semi-annual project with exclusive pieces and the best of our submitted content, resembling a scrapbook or journal of sorts. We're calling our second issue our sophomore issue, as it covers the wisdom and the playfulness similar to the ethos of Make Muse.
As always, you can find the Make Muse magazine online, in stores, or via our subscription program.
In this edition, you'll find:
A personal essay on how changing your hair color to a rainbow of colors throughout your life can impact your identity.

Interviews with young women ruling the media scene at colleges around the United States.

An opinion piece defining "period activism" and how you can get involved.

Poems on anything and everything from self-love to finding your voice to sexual assault.

A guide to working out as a plus-size young women.

A whimsical photo series that defends a girl's right to fantasy.

A look at how Cairo-born fashion designer Dana Frid's collection is a feminist emblem that illustrates political and artistic cyclicality.

A diary-like piece that discusses the author's connection to the color pink.

Art series, comics, illustrations, and photos.

A mantra for young women pursuing the humanities in a world that constantly tells them not to.

And so much more is packed in this 140 page memento!
A Peek Inside!