Meet the People Behind Make Muse!
Maura Sheedy Founder
she/her
Makeup or no makeup, Maura always strives to be her real, authentic self. She spent a year without wearing makeup in high school and shared the experience on @maekuplessmaura on Instagram. She has since channeled her project to encourage young womxn to smash societal standards in all areas- beauty, business, leadership, and more- through platform Make Muse. A native of Pittsburgh, PA, she proudly calls New York City her new home and loves spending her days exploring the city and meeting new people. When she's (rarely) not working on Make Muse, you can find her at a coffee shop, at a museum, or at a hot yoga class.

Current Faves: Oat Milk, Tiny Apartments, Fashion Illustrations, and The Cut on Tuesdays Podcast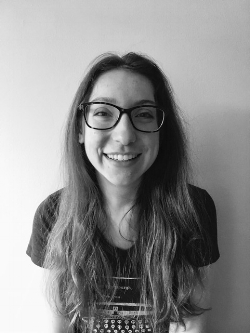 Kathryn Hornyak
Print Editor
she/her
Kathryn is a senior at Fordham University at Lincoln Center in New York City pursuing a double major in New Media and Digital Design and Art History. She is passionate about the intersection of technology, art, and writing and how those things can be combined to make difficult or obscure topics relevant to people's lives. She loved her all-girls high school education and is excited to contribute to a space where young women are encouraged to write about and create anything. Kathryn is a proud New York Women in Communications Scholar (2016).

Current Faves: Chef's Table, Ballet, Video Essays, The Marvelous Mrs. Maisel, and her hometown of Pittsburgh, PA!
Sienna Brancato Columnist
she/her
Sienna is a proud Italian American who grew up on Long Island (she has been told she has a bit of an accent). She is a senior at Georgetown studying English, Italian, and Government. Her passions include reading, spoken word poetry, and awkward dancing. Her favorite TV shows include The Walking Dead, Game of Thrones, and Last Week Tonight. In her free time, you can catch her listening to the Civil Wars while eating an entire pint of mint chocolate chip ice cream and wearing fuzzy pajamas.
Current Faves: Frank's Red Hot Sauce, Olivia Gatwood, Degrassi Junior High, and Ripped Jeans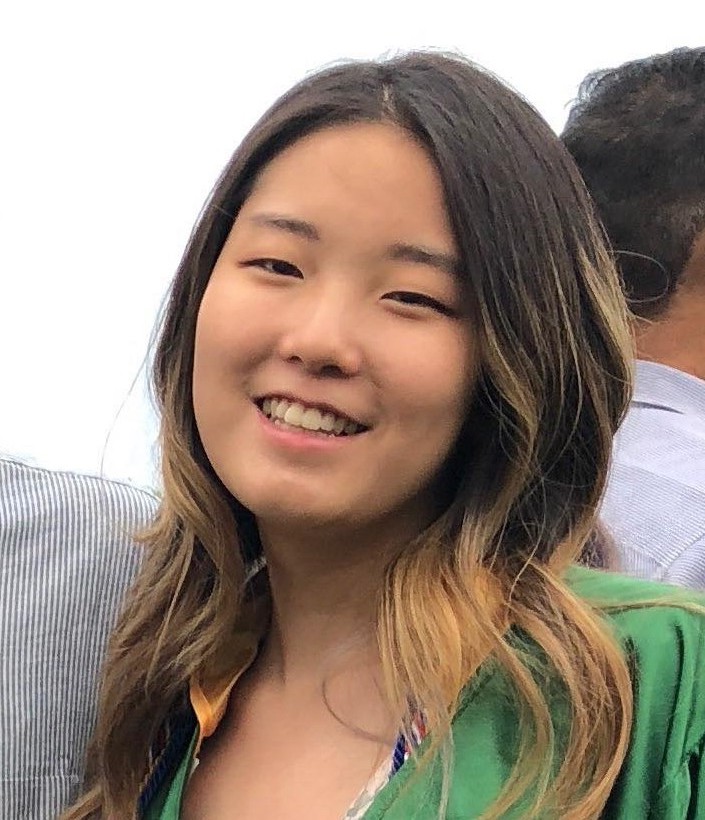 Alicia Kang Education Intern she/her
Alicia is an English major who loves writing about anything from philosophy to cultural diversity. When she's not doing schoolwork, she is either writing, practicing guitar, or watching Netflix. Some of her favorite books are Their Eyes were Watching God, House on Mango Street, and Pride and Prejudice.
Current Faves: Glossier Cloud Paint, Lay's Salt and Vinegar Chips, Jack Black Lip Therapy
Grace Gay Health Intern she/her
Grace is a writer and editor from Scottsdale, Arizona with apassion for inspiring women. As a Northwestern University student, she studies Creative Writing and Legal Studies, serves as the Executive Editor for the arts and entertainment magazine Scene+Heard and works in the leadership office to empower women in their careers and personal lives. Recipient of a Fulbright Commission award in 2019 and the Faricy Award for Poetry in 2018, Grace works to connect women across the world around the issues that affect them. She loves cats, mental health advocacy and hiking.
Current Faves: -Game of Thrones Season 8; The Bechdel Cast Podcast; Lizzo's new album; "Look at Me" by Jennifer Egan
Stephanie Fawell Career Intern she/her
Stephanie is from just outside of Boston, but she is currently studying English at Colby College where she is a rising junior.
Current Faves: Billie Eilish, World of Dance, Arya Stark, Roxanne Gay
Kendall Rotar Art Director she/her
Kendall is a new resident of New York City working in Information Technology. She will attend Fordham University in the fall seeking her Masters degree in Public Media with a concentration in Strategic Communication. She is passionate about the environment, women and gender studies, human rights, and technology. Her hobbies include writing, reading, and cooking.
Current Faves: Netflix series "OA," Jojoba face oil, The Black Keys, the "Bad Girl Good Human" brand, Lavender, Chamomile, Tulips, Netflix series "Patriot Act," and learning about the philosophy of consciousness.
Maddie Rizzo Illustrator she/her
Maddie is an undergrad Visual Arts major and Communications & Culture minor at Fordham University in New York. Powered by coffee and peanut M&Ms, she loves illustrating and sharing art on social media to reach new people and create a positive impact.
Current Faves: the music of Lizzo, New Yorker cartoons, and Ina Garten's instagram
Caitlin Panarella Content Editor she/her
Caitlin is a writer, reader and grammar enthusiast, and is currently studying English and Women and Gender Studies at Georgetown University. She loves getting into a good discussion about media portrayals of gender and the male gaze. You can usually find her running her favorite routes all over D.C., sipping tea while reading a book, or planning a potluck with friends. She's been on the Make Muse team for a year now, and her favorite parts of the experience have been the Make Muse community and empowering women to tell their own stories.
Current Faves: Potlucks, coconut oil hair masks, memory boxes, gratitude journaling
Olivia Land Online Editor she/her
Olivia is a junior at Barnard College pursuing a double-major in Art History and French Literature & Translation. A self-professed "museum-rat" and Joan Didion groupie, she is passionate about how images and words reflect times and places. If you have pressing thoughts on John Singer Sargent, Edith Piaf, or how to grill the perfect piece of salmon, please contact her accordingly.
Current Faves: Joan Baez, "Rising Strong" by Brené Brown, & hiking
Luiza Sandru
Design Director
she/her
Luiza is a recent Masters' graduate that works in digital marketing and is currently living in London, UK. She is someone that loves trying everything creative, so you will find her doing everything from writing copy, to managing social media accounts and taking pictures. But her biggest love is that of graphic design. You will find her getting some food in China Town and a bubble tea to go for the train ride back.
Current Faves: Her current faves: Matcha Lattes, Cat Videos (as she is renting, so no cats allowed!), and Too Many Books to Fit on the Bookshelf.
Kendra Shiloh Fashion Intern she/her
Kendra is an 18-year-old senior in high school who will be attending Baruch in the fall. A blogger and poet, she aspires to publish her own book in the near future. Kendra aims to use her writing to help others; whether that be through mental health education, style tips, or anything in between.
Current Faves: Thrifting, Painting, Photography
Upneet Aujla Government Intern she/her
Upneet is a 17-year-old writer from Houston, TX who likes to discuss unconventional truths, culture, and perspectives. Besides writing, she enjoys singing, photography, and speech and debate. She spends most of her time exploring the far out, culturally enriched, or obscure perspectives in life.
Current Faves: Making digital collages, coffee shops, old school Punjabi music, and facial scrubs
Whitney Bruno Community Intern she/her
Whitney is a junior English major at Amherst College from Austin, Texas. She loves critical feminist media analysis and any and all types of fiction. She enjoys reading, writing, baking, and going on nature trips with friends when she's not working with Make Muse.
Current Faves: The Feminist Frequency podcast, Yaa Gyasi's novel "Homegoing," so-bad-that-they're-good movies, BTS
Nicole Mior
Social Media Intern she/her
Nicole is a student at the University of Guelph studying English Literature and History while minoring in Creative Writing. She is a lover of all things art and is striving to live a life fuelled by passion and creativity. Nicole believes in the power of words and admires just how much impact they could have on a person, which is why she aches to be a writer.
Current Faves: Book Stores, Museums, English Breakfast Tea and Elton John
Kelly Friday Contributor she/her
Kelly is an undergraduate student at the University of Pittsburgh pursuing a major in Health Information Management and a minor in Gender, Sexuality and Women's Studies. She is dedicated to the University's Handbell Ensemble, of which she is the Associate Director and currently holds a student position in the Infectious Diseases Division at Pitt. When she isn't trolling for new music for the Ensemble, she spends her free time wandering bookstores, always on the hunt for the next gripping page-turner. Kelly is extremely excited to be working again as a contributor for Make Muse this summer!
Current Faves: the My Favorite Murder Podcast, white cheddar rice cakes, cacti, and her Star Wars pinterest board
Rachael Davies Content Editor she/her
Rachael is currently studying towards her MA in Convergent Journalism in Berlin, but outside that also runs a sustainability-focused newsletter and curates art around the topic of femininity on a co-founded website. When not writing or researching, she also enjoys taking photo walks or playing with her hamster Peeves, the most spoiled rodent in the world.
Current Faves: Her new tree (weirdly has the same name as her partner), LEGO, and peach iced tea.
Melanie Rodriguez Online Editor she/her
Melanie is a second-year, first generation student at Florida International's University's Honors College studying Communication Arts on the Art and Performance Track and Exceptional Student Education on the Foundations and Policy Track. Melanie's greatest goal is to enact social change in her community by combining her passion for the arts with her dedication to activism and youth education. In accordance with her drive to enact social change, Melanie has been part of Make Muse's team for over a year and co-founded the IntersectionALL column which aims to tell unheard stories and highlight the importance of truly intersectional feminism.
Current Faves: Striped Pants, Home Design, Baking Pies, Statement Tees
Heidi Perez-Moreno Columnist
she/her
Heidi, an eighteen year old student from Miami, FL, is a political nerd in disguise and lover of all things tea-related. Currently a Journalism major at Miami Dade College Honors Program, she strives to use writing as a way to inform the public about female inequality and help inspire other females to do the same. Proudly raised as a Nicaraguan-American, she is well-versed in the language of diversity and inclusion. Fluency in both of these dialects have helped her navigate through the unjust cracks of society and react to them in creative ways. She is excited to work with Make Muse in order to develop this spark and enact social change through her writing.
Current Faves: Vice, Button Poetry, Cats, Frank Ocean
Delaney McCallum Art Intern
she/her
Delaney is a filmmaker, web artist, illustrator, writer, musician, etc. etc. who is really bad at categorizing herself. She is studying film and television at Northwestern University, where she specializes in media and game design. She is passionate about creating empowering design and illustration. She hopes to work in the future to increase coding and media literacy among young women.
Current Faves: RuPaul's Drag Race, Emily Yacina, Brie Larson's rise to superstardom, Trader Joe's discount tricolor rotini
Jack Shearer Activism Intern they/them
Jack is currently a junior studying Italian and Linguistics at Binghamton University, pursuing an accelerated masters in Italian (but somehow still completely undecided for the future). Aside from learning languages, they really love making and listening to all different kinds of music (and spending more time than they'd like to admit watching vocal compilations). As a person who identifies as queer, they also like to explore topics relating to queer identity and intersectionality. While unsure what exactly what they want to do with their life, they're just trying to make the world a happier place for everyone in it and be the best person they can be.
Current Faves: Ariana Grande, Kim Petras, and Hydrogel face masks
Juliana V. de Souza Entertainment Intern
she/her
Juliana is a junior at Georgetown University studying English, Economics, and Chinese. Originally from Jundiaí, Brazil, she now lives with her family in Maumee, Ohio. During the school year, she can be found going on adventures with her friends, riding the subway, or stressing out over her next story. Back at home, she enjoys riding her bike, attending her dad's backyard barbeques, and going on drives with her mom. Her proudest achievement is being called Lego Engineer by her six-year-old sister, Lorena.
Current Faves: Marvel movies, Neil Gaiman books, coffee shops, and brigadeiro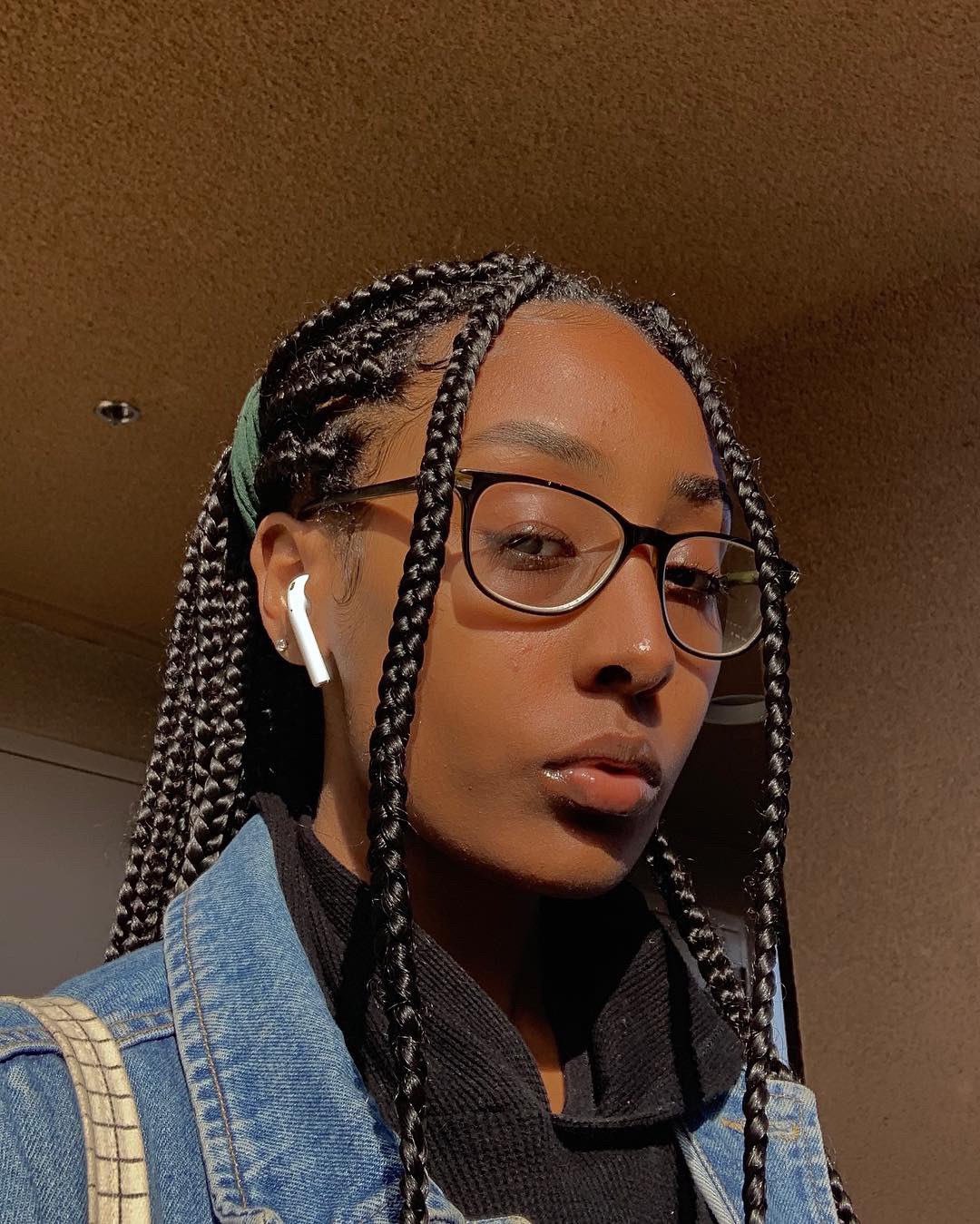 Manna Zel
Beauty Intern she/her
Manna is a journalism student, writer, and barista originally from Atlanta and living in LA for now!
Current Faves: Dr. Bronner's naked organic lip balm, sneakers, disposable cameras, matcha green tea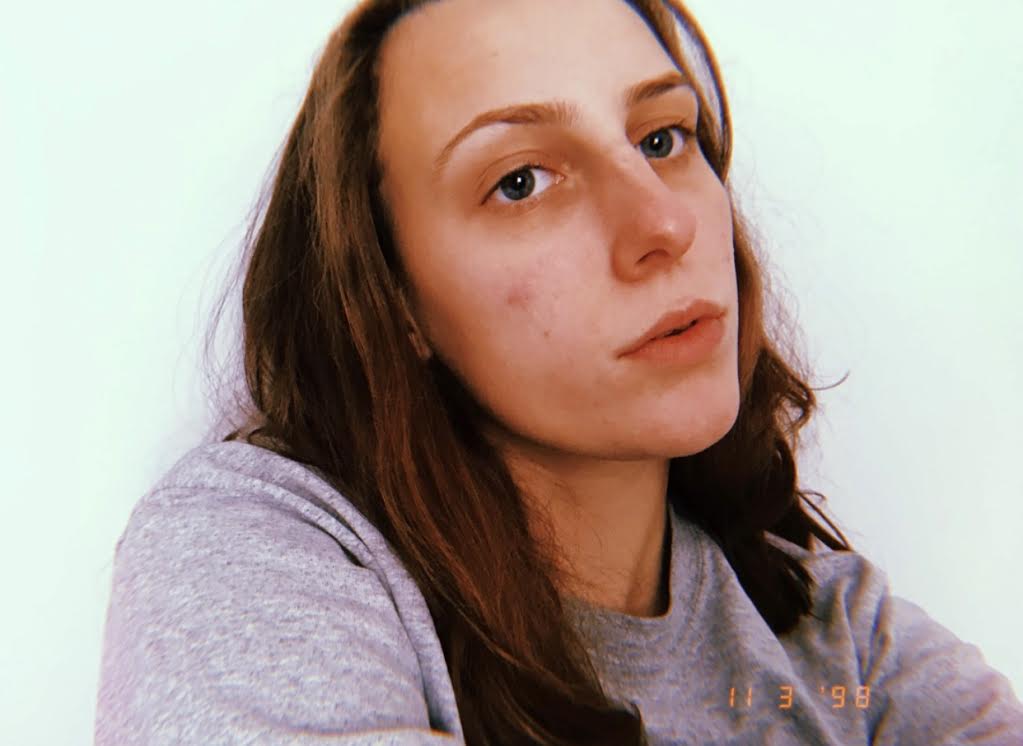 Alexandria Art DIrector
she/her
Alexandria (Allie) is a twenty-year-old undergraduate student from Pittsburgh, Pennsylvania who is currently studying Visual Communication Design at Kent State University. She uses her passion for womxn's issues and media to shed light on topics relating to feminism. When she's not writing for Make Muse, Allie can be found at the nearest thrift store wandering the aisles or working on her photography skills. Being with Make Muse for almost a year has been an amazing opportunity to continuously learn and grow in a supporting environment, Not only is it a place to share her creativity and personal stories, but has also become a second family and a great community of writers, artists, and readers.